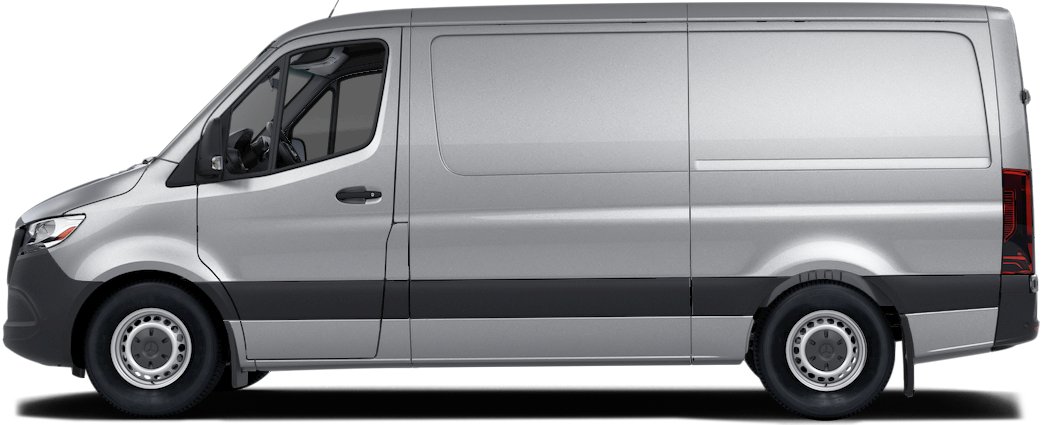 Accomplish More in a Mercedes-Benz Sprinter Van Available in Tuscaloosa
The Mercedes-Benz lineup of Sprinter vans are built for a wide array of tasks. From catering your private food service business to carrying all your gear to get the job done. The Mercedes-Benz Sprinter is built to last so you can work longer, harder and more productively. From the power under the hoods to the modern and helpful technology within the cabin, you'll be able to customize the interior just how you need it, so you don't have to sacrifice quality, not to mention upgraded safety features that keep you confident no matter your passion.
Safety Features
The Mercedes-Benzes vans are equipped with many innovative safety features that keep you, your crew, and your passengers as safe as possible, so you can focus on getting the job done. Each Sprinter van includes Active Brake Assist that can warn you about oncoming danger and brake for you. And it's the only system that can recognize and brake for pedestrians when you are unaware. The side view mirrors go the extra mile and include Blind Spot Assist. See through your blind spot using radar sensors that detect approaching vehicles in your blind spot and alert you, keep you and those around you safer when maneuvering your van.
Sometimes you'll have to work long hours on the job, but the Mercedes-Benz Sprinter has got your back when it comes to staying awake on the road. Attention Assist monitors your driving habits for signs of fatigue and gives you an early warning to make sure you're not driving tired. Driving a van is very different from driving a car, which is why the 360-degree camera makes maneuvering easy.
Active Distance Assist Distronic helps you either speed up or slow down to keep a safer distance from other vehicles. Another helpful safety feature is Traffic Sign Assist that will remind you of the speed limit if you missed the sign. And if something should go wrong Emergency Call gives added peace of mind. This features can detect a crash, and immediately call for emergency first responders.
Built to Perform
The Mercedes-Benz Sprinter van is the complete package. It is powerful, durable, tough, efficient and versatile. No matter what kind of work you throw at it, it will take it on. The new Mercedes-Benz Sprinter vans are all available with a gasoline engine. They give you even more hauling options, with Gross Vehicle Weight ratings from 8,550 pounds to up to 12,125 pounds!
No matter what the weather is doing in Northport AL, the Mercedes-Benz Sprinter can handle it with its available electronically engaged four-wheel drive. And now for the first time, the Mercedes-Benz Sprinter offers 15-passenger options, so you can take even more people where they need to go.
Connectivity for Your Business
You'll appreciate all-new features that help you stay in touch with the people and information that moves your business forward towards success. With Mercedes Pro Connect, you'll keep your drivers, managers, and vehicles connected with intelligent technology that improves productivity and drives your business ahead. New for 2019 is a unique touchscreen with intelligent voice control. You'll have the option to add optional additional wireless charging and navigation. In the Mercedes-Benz Sprinter, you and your employees will stay connected and safe with Smartphone Integration. This system lets you stay connected to clients, teams, partners and everyone else you need for your business, hands-free.
The Mercedes-Benz Sprinter lineup includes several makes; Cargo, Crew, and Passenger, all available in both gas and diesel engines. You can choose from the Cargo Van, Crew Van, Passenger Van, and Cab Chassis. If you are in the market for a helpful and fully capable van for your business, visit Mercedes-Benz of Tuscaloosa. We are just a quick drive from Columbus, and Meridian MS. Let us help you propel forward to success!