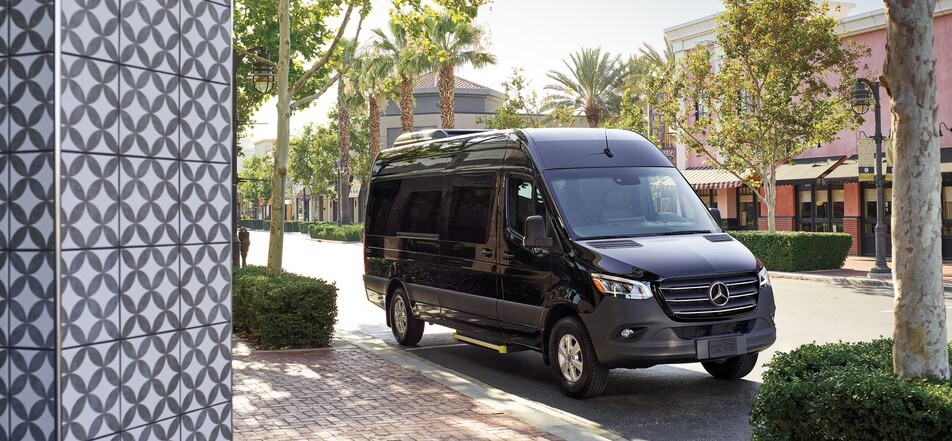 The Mercedes-Benz Sprinter: The Van That Is Prepared For Anything
Do you need to safely and securely haul cargo around Meridian MS? Are you looking for a passenger van that can handle your entire crew in Columbus, MS? Do you need an excellent amount of cargo space for your job or hobby, but you don't want to sacrifice comfort and luxury? If any of these are the case, you'll want to consider the new 2021 Mercedes-Benz Sprinter cargo and passenger vans at Mercedes-Benz of Tuscaloosa. 
Choose The Type Of Mercedes-Benz Sprinter Van You Need
The Mercedes-Benz Sprinter van comes in four different body styles and options.
Mercedes-Benz Sprinter Cargo Van - Built to handle any type of cargo you need to carry around Northport AL or beyond, the Mercedes-Benz Sprinter Cargo Van is perfect for your daily tasks. It comes in multiple sizes and heights as well, with the largest having a 170-inch wheelbase, a high roof, up to 469.4 cubic feet of cargo space, and up to 4,901-pounds of payload capacity.
 
Mercedes-Benz Sprinter Crew Van - Combining a mixture of cargo and passengers, this van can hold up to five passengers and has a cargo capacity of up to 370.8 cubic feet. If you tend to haul a small crew along with your tools and equipment, this may be the right van for you.
 
Mercedes-Benz Sprinter Passenger Van - With up to 15 seats, the Mercedes-Benz Sprinter Passenger Van is great for large families, passenger-carrying businesses, and much more. It can also be customized to add a lift if needed.
 
Mercedes-Benz Sprinter Cab Chassis - Make your Mercedes-Benz Sprinter exactly what your business needs. Add the type of upfit you require and allow your van to work for you. What type of upfits can be added? These include: refrigeration, HVAC, plumbing, electrician, general services, delivery, and much more.
* Indicates a required field
Filter by
Sorry, no items matching your request were found.
Reset Search
Safety Features Found In Every Mercedes-Benz Sprinter Van
No matter which Mercedes-Benz Sprinter you choose, you'll be happy to discover many different safety technological features included or available. From the Active Brake Assist that will brake for you if it suspects an incoming incident to the Blind Spot Assist Mirror, Attention Assist, and 360-Degree Camera, there are plenty of ways that your Mercedes-Benz Sprinter has your back. You can even use the available Active Distance Assist Distronic system as you drive around Tuscaloosa or beyond. This system accelerates or slows down your vehicle for you to keep the predetermined distance you've inputted.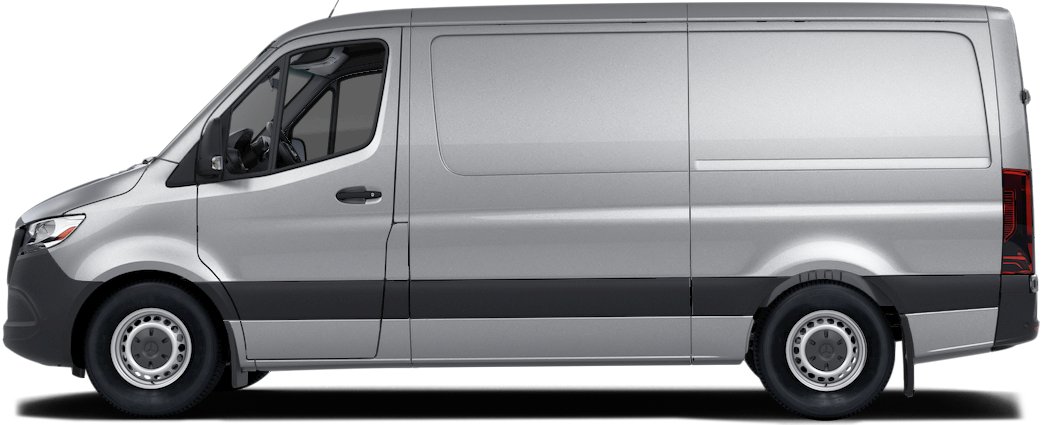 Technology To Keep You Connected And Entertained
Most likely, you'll be on the road for many hours in your new Mercedes-Benz Sprinter van. Whether you're traveling to and from work sites or you're delivering packages around Northport, AL, you'll be able to stay connected along the way. The Mercedes-Benz User Experience (MBUX) infotainment touchscreen allows you to connect to your smartphone and access your contacts, music, and other apps through voice control. You can also add navigation, wireless charging, and much more.
Connectivity for Your Business
You'll appreciate all-new features that help you stay in touch with the people and information that moves your business forward towards success. With Mercedes Pro Connect, you'll keep your drivers, managers, and vehicles connected with intelligent technology that improves productivity and drives your business ahead. New for 2019 is a unique touchscreen with intelligent voice control. You'll have the option to add optional additional wireless charging and navigation. In the Mercedes-Benz Sprinter, you and your employees will stay connected and safe with Smartphone Integration. This system lets you stay connected to clients, teams, partners and everyone else you need for your business, hands-free.
The Mercedes-Benz lineup of Sprinter vans are built for a wide array of tasks. From catering your private food service business to carrying all your gear to get the job done. The Mercedes-Benz Sprinter is built to last so you can work longer, harder and more productively. From the power under the hoods to the modern and helpful technology within the cabin, you'll be able to customize the interior just how you need it, so you don't have to sacrifice quality, not to mention upgraded safety features that keep you confident no matter your passion.
The Mercedes-Benz Sprinter lineup includes several makes; Cargo, Crew, and Passenger, all available in both gas and diesel engines. You can choose from the Cargo Van, Crew Van, Passenger Van, and Cab Chassis. If you are in the market for a helpful and fully capable van for your business, visit Mercedes-Benz of Tuscaloosa. We are just a quick drive from Columbus, and Meridian MS. Let us help you propel forward to success!
Find Your New Mercedes-Benz Sprinter Van At Mercedes-Benz Of Tuscaloosa
If you're interested in purchasing or customizing a new Mercedes-Benz Sprinter Van near Tuscaloosa, we recommend contacting our Mercedes-Benz of Tuscaloosa team. Our sales consultants will ask you what you're looking for and direct you towards one of our new Mercedes-Benz Sprinter vehicles. We can also help order your own customized Mercedes-Benz Sprinter van and walk you through the entire process. If you have questions, don't hesitate to contact us today!